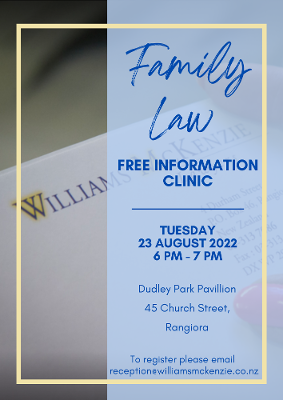 Details
We are hosting our first free Family Law information clinic in Rangiora on Tuesday, 23 August from 6pm-7pm. Please see the attached flyer for details.

Please register by emailing your name and contact number to

reception@williamsmckenzie.co.nz



Our wonderful family team of Tandy Gwaze-Musesengwa, Georgia Allen and Lauren Davis will be hosting the clinic. There will be more to follow if this is well received.